Korean Spell-Checking Available for Xbench 3.0, More Languages to Follow
Posted: September 9th, 2013 under ApSIC Xbench.
We're happy to announce that we have just published a Hunspell-based Korean spell-checking dictionary for Xbench 3.0.
This is the first of a few more spell-checking dictionaries that we will be adding in the next coming days.
To install it, in Xbench 3.0 simply go to Tools->Spell-Checking Dictionaries, choose Korean in the list of the languages and then click Install.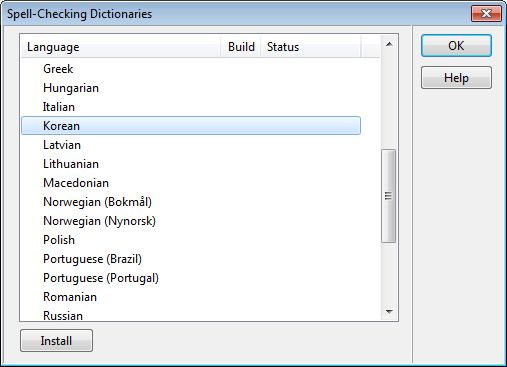 If you run into any issues when using this new dictionary, please let us know in our Support Page.